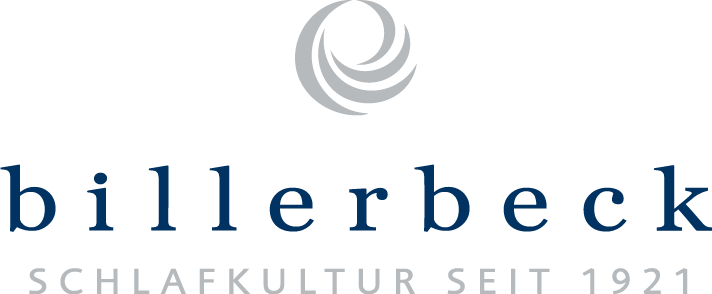 Over the past century, with our product developments, we have created a range of products that provide ideal sleeping conditions for every single person. We have put together our range of duvets, pillows, mattresses and beds, produced by highly qualified Hungarian professionals, representing a traditional, uncompromising brand, in line with the state-of-the-art developments, the regular examination of sleep patterns and the innovative research results of the Billerbeck "Schlaf und Gesundheit" Foundation.
BILLERBECK DREAMLINE COLLECTION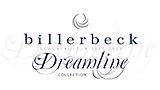 Fresh, innovative, life-affirming, tastefully sensual, fashionable, trendy.
Attractive, elegant, noble, natural materials.
Optimal value for money. Ideal in the long run.
Comfortable, casual, yet disciplined.
| | | | |
| --- | --- | --- | --- |
| Bed | Mattress | Pillow  | Duvet |
BILLERBECK "THE BRAND!"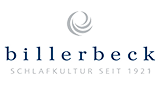 Billerbeck - The brand! Not just a quilt or a promise, but a LIFESTYLE!
It symbolizes sleep culture, quality of life, the joy of sleep.
Outstanding value for money.
Uncompromising, rigorous first-class workmanship.
FEELINGS BY BILLERBECK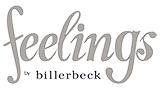 Distinctive construction, traditional materials.
Youthful look.
Price-oriented products still have an uncompromising value in use.
ORANGE LABEL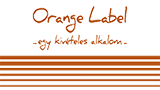 An exceptional time.
Special products at affordable prices.
Regular new products in a wide range.
Fresh look, reliable quality.
A good day begins at night - with this slogan, the Billerbeck Group, which has grown from a German family business with 100 years of tradition in the field of bedding production and has become very popular as an international company, is developing its very high quality production and product development activities.
Our main activity consists of the production and procurement of products related to sleep culture (pillows, duvets, mattresses, beds, bed frames, rugs, bed linen, sheets) and the distribution of these products. Today, the Billerbeck brand reminds everyone of first-class duvets, pillows, mattress protectors, mattresses and beds made to a very high standard with state-of-the-art manufacturing technology and special handwork, all of which promote a healthy, restful, relaxing sleep. The Billerbeck Group offers not only duvets, pillows and other products, but also a complete sleep system, a perfect, healthy sleeping culture!

INTRODUCTION OF OUR PRODUCTION
In order to operate successfully, Billerbeck Budapest Lakástextil Kft. strives to achieve the complete satisfaction of its customers, and through them, with the products it manufactures and distributes. In other words, the quality of our products, the technical and technological level, and our customer service performance must continuously meet the demands formulated and expected by our customers and consumers.
HYGIENE AND CLEANLINESS
From the very first moment, hygiene and cleanliness standards are a central element of our production technology, even when selecting our supplier partners. We spend an average of 7 hours a day embracing our bedding, so uncompromising hygiene standards are a crucial part of our corporate policy.
FOCUS ON QUALITY
In accordance with the quality and general operating guidelines, the continuous improvement of our quality system is the task and responsibility of all levels of management. We strive for a long-term relationship with our customers and suppliers. Billerbeck Budapest Lakástextil Kft. and all its employees work to maintain and strengthen the satisfaction and trust of our customers.

DEVELOPMENT OF TECHNOLOGICAL BACKGROUND
By continuously modernizing our technological and technical background, we improve our working conditions and adapt to the current needs of our customers. We expect our suppliers to be committed to our goals and to help our work with the right quality of materials, supplies and technical materials to meet the expectations of our customers through them. We expect that all our employees, with the best knowledge and personal responsibility, will contribute to the implementation of our quality policy, thereby strengthening the professional reputation of Billerbeck Budapest Lakástextil Kft.
Duvet and pillow production site: Szeghalom
Mattress production site: Budapest